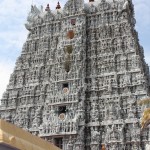 In our effort to build bridges and foster respect and mutual understanding between cultures we try to find projects that reflect our mission. Our preferences lean towards educational projects and events.
We have supported a global youth peace summit, conducted by the Amala Foundation of Austin, TX for several years and contributed to  educational projects for American Indian youth. With the local organization Asian Famly Support Services (AFSSA), formerly SAHELI, we have initiated an educational men's program to complement their services for women and children. Another local program that has impressed us with its creative approach to teaching tolerance, no bullying, and intercultural understanding is Creative Action, which we are also supporting. With a small grant we have created a national poetry peace prize with the theme of intercultural understanding within the National Federation of State Poetry Societies.
In 2012 we organized an evening of "Drumming up Peace" as a tribute to the UN International Day of Peace on September 21. In 2013 we co-sponsored a peace concert organized by the Amala Foundation and Wobeon.